Family Owned and Operated for Over 40 Years
Warren Homes, L.L.C. is a family owned and operated Custom Design/Build Team. Our mission has always been to build stylish homes that create lasting value for our clients through accessibility, sustainability, and total efficiency of design.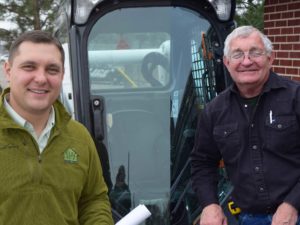 Building New Homes for Over 40 Years in the Greater Wichita Area
The professionals at Warren Homes L.L.C. have been building in the Greater Wichita Area since 1975. For over four decades we have been a part of this community and have enjoyed meeting with homebuyers from all walks of life in order to design solutions that match their lifestyles perfectly. We have custom home designs that can be suited to your needs and built on your lot or in one of our wonderful communities. Our goal is to offer you more options and better solutions than anyone else in the business.
At Warren Homes L.L.C. we pride ourselves on our accessible designs and sustainable building practices. Through the use of innovative construction techniques and certified materials we are able to ensure the long-term durability of your home and drive down the overall cost of ownership. With our Patented RevEntry Zero Barrier Entry System, total home access has never been so convenient. Just as important, you'll enjoy the benefit of lower energy bills, storm shelter safety and more sustainable systems for as long as you're in the home, whether that be five years or fifty.
Building Homes, Building Relationships
We pay personal attention to each client and their home. We are an economically minded custom homebuilder, building on your lot or on one of our new home sites in a master planned community. We use local, established, contractors and suppliers that we know and trust. The relationships we have fostered guarantee consistent quality workmanship and quality materials. We can use our plans as a basis for your design or we can start with your ideas and design a completely custom plan unique to your needs. We look forward to building your dream today!